Criminal Defense Attorneys in Fayetteville, NC
North Carolina criminal charges are serious business. Depending on the nature of the charges, your past criminal record, the seriousness of the charge and other factors, you could be facing:
Jail or prison time
Probation with restrictive conditions
Community service
Fines and court costs
Loss or suspension of your driver's license
Limitation on employment opportunities
These are just some of the most common consequences of Fayetteville North Carolina criminal convictions. An experienced Fayetteville criminal defense attorney can provide more information about what's at risk in your criminal case.
Our Criminal Defense Attorneys Can Help
When your freedom is on the line, it's important to get knowledgeable guidance as soon as possible. You'll also want a skilled, passionate advocate on your side when it's time to negotiate or to fight the charges against you in the courtroom.
Decades of Criminal Defense Experience
The criminal defense lawyers at Rand & Gregory have extensive experience representing people who have been charged with crimes in and around Fayetteville NC. Our defense attorneys know the law and understand how the local criminal justice system works. We also have the technical knowledge and experience to keep your case moving forward smoothly. When you retain a defense attorney at Rand & Gregory, we will:
Assess your case and explain your rights and options, as well as the range of possible outcomes in your criminal case
Investigate for weaknesses in the case or missteps by the police or prosecutors
Where appropriate, file motions to suppress evidence, exclude witnesses, or otherwise limit the prosecution's case
Negotiate with the prosecution for a favorable plea agreement if that is the best course for you
Fight the charges against you at trial if that is the best option
The sooner you have an experienced criminal defense attorney on your side, the better. It's easy to miss deadlines or technical filing requirements when you're unfamiliar with the criminal justice system.
Don't risk a criminal conviction or more serious consequences just because you don't know the ins and outs of the system.
Do I Need a Criminal Lawyer to Plead Guilty?
If you're considering pleading guilty in a North Carolina criminal case, it's important to discuss your case with an experienced criminal defense attorney right away. While pleading guilty is the right decision for some defendants, you don't want to make that decision without adequate information.
For example, the criminal case against you may be weak. But, it might take an experienced defense lawyer to spot the flaw in the prosecutor's case or the mistake law enforcement made. Finding that weakness may allow your defense attorney to argue for a reduction in the charges against you, negotiate a favorable plea agreement, or even get the charges dismissed.
A criminal conviction may also carry indirect consequences that you don't know about. If the prosecutor offers you a plea agreement, they will likely only discuss the direct consequences, such as a jail sentence or probation. They don't have to tell you about the other ways a conviction may impact your life. Your criminal defense attorney is there to protect your interests as fully as possible.
In short, a criminal defense lawyer can help you make an informed decision about whether pleading guilty is the right way to resolve the charges against you. When you plead guilty, you give up many important rights in the criminal justice system. So, if you do decide to plead guilty, you will nearly always want your attorney to negotiate the terms of a plea agreement before your enter a plea.
Start With Solid Legal Advice
Whether you are considering a guilty plea or planning to fight the charges against you, getting legal advice from a veteran criminal defense lawyer is the best first step.
Schedule a Consultation With an Experienced Criminal Defense Lawyer in Fayetteville, NC
At Rand & Gregory Attorneys at Law, we provide experienced criminal law representation to clients. With more than 95 years of combined experience, our Fayetteville criminal lawyers are prepared to handle everything from traffic tickets and minor misdemeanors to complex, high-stakes criminal defense cases.
We also understand that a successful attorney client relationship requires more than skills and knowledge. When you hire our law firm to represent you in a Fayetteville criminal case, you can expect professional service, clear communication, and a commitment to achieving the best result for you in your specific circumstances.
---
Call us at (910) 684-4049 or contact us online for any help, day or night. Our criminal lawyers in Fayetteville, NC will find you the best solution.
---
What You Can Expect From Our Criminal Defense Lawyers
Each case receives our close personal attention. We know that every criminal case is different and that your needs and priorities may not be the same as the concerns of another defendant–even one charged with the same crime.
We keep clients informed and always return calls promptly. We understand how stressful a criminal case can be, and that you need complete and up-to-date information to feel confident as your case moves forward.
Rand & Gregory also absolutely protects the confidentiality and trust each client places in them. We are well aware of the importance of your criminal case to you and your family, and the impact our work may have on your future. We never take that responsibility lightly.
Whether you have been charged, accused of or are under investigation for a sex crime, violent crime or any criminal offense in North Carolina, it is important to consult with a skilled defense lawyer as soon as possible.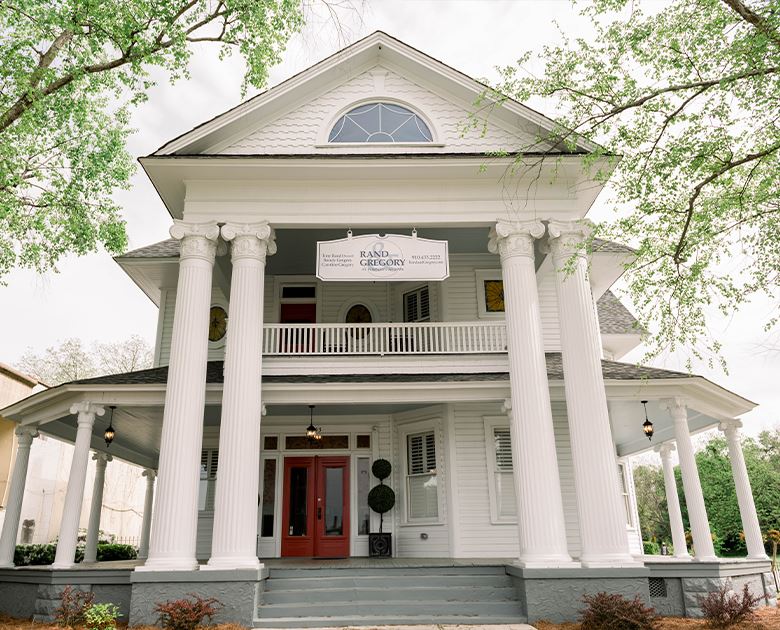 Our North Carolina Criminal Law Practice
Rand & Gregory defends clients against a broad range of criminal charges, at both the state and federal level, including:
Traffic offenses, including drunk driving (DWI) and driving without a license
Drug crimes, involving possession, distribution, and trafficking of marijuana and other controlled substances
Theft crimes, such as credit card theft and shoplifting
Violent crimes, including kidnapping and assault with a deadly weapon
Sex offenses, such as rape or online sexual exploitation of a minor
Domestic violence, against a partner, spouse, or family member
Weapons offenses, including violation of conceal and carry laws
College/underage crimes, such as minor in possession or DWI
White collar crimes, such as identify theft and embezzlement
Probation violations, including a failure to pay a fine or testing positive for drug usage
This is just a sampling of some of the types of criminal cases we handle most often. We have broad experience in both misdemeanor and felony cases, so if you don't see the crime you were charged with listed, don't worry. Contact us to schedule a consultation.
Contact Us For Criminal Case Defense Attorneys Fayetteville NC
At Rand And Gregory, we are always there to help you out with your legal issues. You call us at (910) 684-4049 for any help, day or night. Our professionals will find you the best solution.
Our Fayetteville, NC lawyers can also help you with other legal matters, such as Family Law and DWI issues.
We're Here To Help
Contact Rand & Gregory to discuss your case today.