Divorce Lawyers in Fayetteville, NC
Experienced Family Attorneys Serving Cumberland County, NC
Are you filing for divorce but don't know where to begin? Thinking of legal forms, property division, and child custody is pretty daunting. You are not alone.
Our law firm is here to assist you with the best divorce attorneys Fayetteville, NC, offers.
Our NC lawyers specialize in family and divorce law and serve clients in the greater Cumberland County area.
Emphasizing comprehensive, compassionate, and cutting-edge service, our NC family law attorneys offer expertise in professional trial advocacy, negotiation, prenuptial and postnuptial agreements, child custody and support, spousal maintenance, property division, and modifications and enforcement.
When you have Rand & Gregory, Attorneys at Law, it is instantly clear that our family law firm is willing to go above and beyond to support our client's legal rights. You will always have a dedicated Fayetteville divorce attorney who provides guidance and works toward a promising result.
At Rand And Gregory, our Fayetteville family lawyers are always there to help you out with your divorce issues. Give us a call at (910) 684-4049 for any help, daily!
Why Choose Our Experienced lawyers in fayetteville, nc?
At Rand and Gregory PA, our law firm in Fayetteville, NC, prides itself on quality work and achieving positive and highly satisfactory client results. Our skilled family law lawyers are fully committed to offering each of our clients the following:
Personal attention
Prompt responses to individual needs and inquiries
Thorough and clearly stated explanations of your options
Creative solutions to difficult and complex problems
An extensive menu of legal processes, including litigation, negotiation, and mediation
One of the most crucial areas of concern for North Carolina clients in family law cases is child custody, which also confines the complex difficulties of the visitation process.
Therefore, legal family matters must be attended to carefully, as the outcomes are often complicated to reverse.
Any legal issue may be fraught with tension, especially divorce, and other family law issues, but even divorce does not need to be emotionally devastating.
Every Fayetteville divorce lawyer from our law firm constantly works to minimize families' stress and strain. Mediation may be the correct answer to resolve divorce issues to everyone's advantage in certain situations.
In other divorce cases, there is no choice but to litigate.
Legal battles can take many shapes; our lawyers have seen them all. Whether you are facing a divorce with or without a child or an uncontested divorce with or without a child, our family law lawyers have the established legal know-how to come out on top.
With our experience, our family lawyers can help clients determine what process is right for them.
Contact Us Online with Any Questions to Speak With an Experienced Divorce Attorney in Fayetteville!
---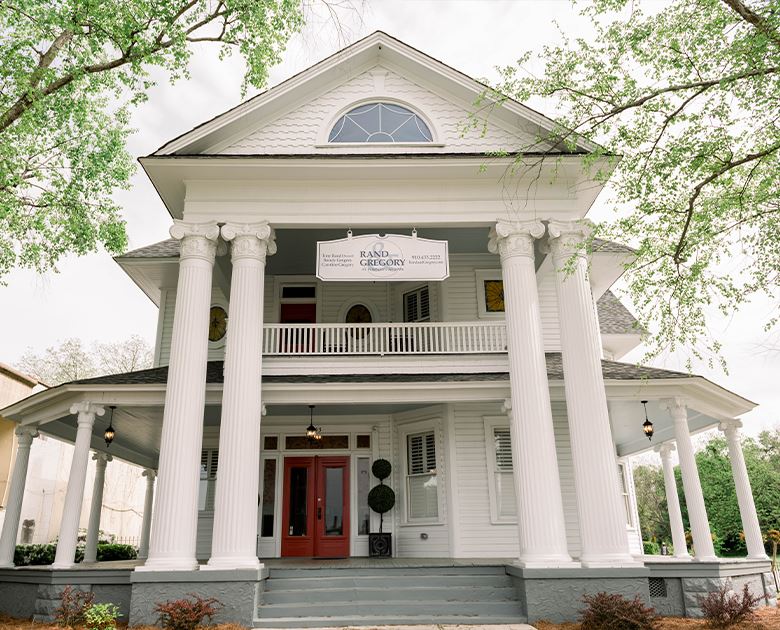 We're Here To Help
Contact Rand & Gregory to discuss your case today.