A Local Family and Criminal Law Firm Serving the Fayetteville Community
The attorneys at Rand & Gregory in Fayetteville, NC practice family and criminal law, including divorce, felony and misdemeanor defense, and drug crimes. We have nearly 100 years of collective legal experience and almost 50 years of serving the local Fayetteville community. As your attorneys, we work for your best interests in all cases. This means we will work closely with you to understand your unique situation and strategize an argument around the outcome you desire. Keep reading to learn more about our background as a father-daughter attorney duo and our historical site of an office.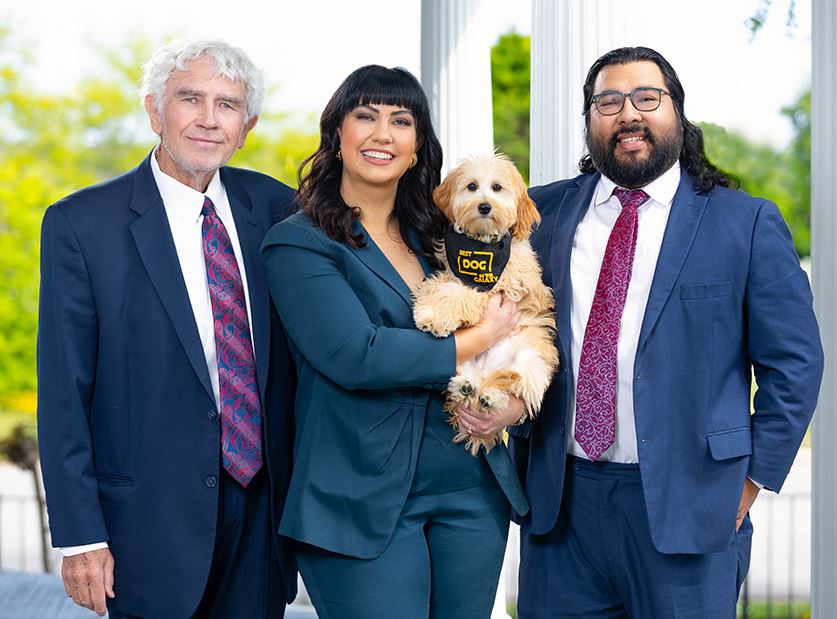 A Dynamic Father-Daughter Legal Team
We are a father-daughter legal team led by Randy Gregory (B.A., Campbell University; J.D., Wake Forest University) and Caroline Gregory (B.A., The University of North Carolina at Chapel Hill; M.A., North Carolina State; and J.D., Campbell University), and our team is further strengthened by criminal lawyer PR Moss.
Our firm has nearly 100 years of collective experience representing clients in Fayetteville. We also bring prior experience in prosecution and public defending, which provides our clients a unique edge in their case as we can better anticipate what might be brought against them in court. You can get the best of both worlds by working with a team of attorneys who can provide a multi-faceted look at your case.
In an interview with local paper CityView Today, Caroline quipped, "The good news is that Randy knows everything. But what he doesn't know, I can tell him."
A Firm That Practices with Integrity
No matter the situation, our firm can help you. We defend each client with integrity, and our lawyers will proceed through the proper legal channels to obtain a favorable result for you. We have experience in a range of legal fields, including trial law and civil law at the state and federal levels. Our attorneys are members of the Cumberland County Bar Association, the North Carolina State Bar Association, and the Twelfth Judicial District Bar Association.
Contact Rand & Gregory today to discuss your legal concerns with our attorneys. Let's get you out of your legal dilemma!
Serving You from an Office Decorated by History
Perhaps as a testament to the history and cultural significance of Fayetteville, Rand & Gregory operates from a historical estate that pays homage to traditional architecture (the entrance hallway greets guests with a display of cannon balls from the American Revolution) and that implements quirky, contemporary touches of pink and green on the walls that encapsulate the distinct personalities of our attorneys.
The office also houses the legacy of former partner and state senator Tony Rand. Our office mixes the quaint comfort of a historical location (largely curated by history buff Randy) and the warm and welcoming environment of a law firm serving the Fayetteville community. The moment you step into our office, you may very well understand that you are working with a team of lawyers like no other.

Decades of Legal & Local Experience
Led by a multi-generational team of attorneys, Rand & Gregory is personally committed to serving the Fayetteville community.
Reach Out Today
We're Here To Help
Contact Rand & Gregory to discuss your case today.