Fayetteville Drug Possession Lawyer
Aggressive Defense Against Drug Possession Charges in North Carolina
Facing drug possession charges can be a distressing and overwhelming experience. If you or a loved one find yourselves entangled in a drug possession case in North Carolina, you need a legal team that understands the intricacies of the law and is committed to safeguarding your rights. At Rand & Gregory, Attorneys at Law, we have built a solid reputation as experienced drug possession lawyers dedicated to providing our clients with comprehensive and effective legal representation.
North Carolina Drug Possession Laws
Understanding the legal landscape is crucial regarding drug possession charges in North Carolina. The state classifies controlled substances into different schedules, and the penalties for possession depend on the type and quantity of the substance. These schedules are outlined in the North Carolina Controlled Substances Act.
Our team at Rand & Gregory, Attorneys at Law is well-versed in North Carolina's drug possession laws. We keep up-to-date with legal changes or developments that may impact our clients' cases. Our deep understanding of the nuances of the law allows us to build a solid defense strategy tailored to the unique circumstances of each case.
What are the Penalties for Drug Possession in North Carolina?
Penalties for drug possession convictions can vary depending on the type of substance, the quantity involved, any prior convictions, and whether there was an intent to distribute. These penalties can range from fines to probation, community service, and even imprisonment.
---
Call Rand & Gregory, Attorneys at Law, today at (910) 684-4049 or contact us online to schedule a meeting with our drug possession attorney in Fayetteville!
---
Defenses Against Drug Possession Charges
Being charged with drug possession doesn't automatically mean a conviction is imminent. Various defenses can be used to challenge the charges and protect your rights:
Unlawful Search and Seizure: The Fourth Amendment protects individuals from unreasonable searches and seizures by law enforcement.
Lack of Knowledge: You may not know the substance was in your possession. If you can demonstrate that you did not know of the drug's presence, it can weaken the prosecution's case.
Illegal Traffic Stop: If law enforcement lacked proper cause to pull you over initially, any evidence from that stop may be inadmissible.
Medical Necessity: In some cases, individuals may possess controlled substances for legitimate medical reasons. Demonstrating that the possession was necessary for medical purposes can be a valid defense.
Crime Lab Analysis: The prosecution must prove the substance is illegal. Challenging the accuracy of crime lab analyses can cast doubt on the evidence.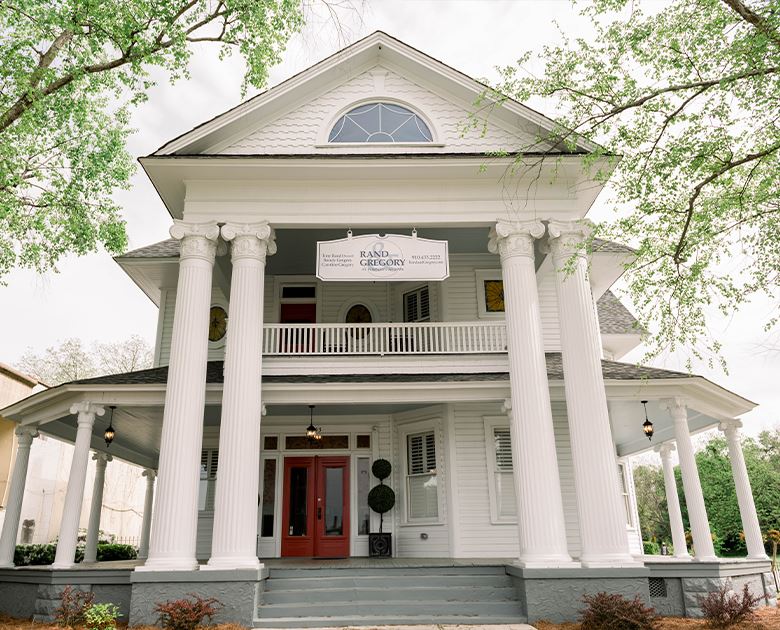 Contact Our Fayetteville Drug Possession Attorney Today
A reliable and knowledgeable legal team is crucial if you're facing drug possession charges in North Carolina. At Rand & Gregory, Attorneys at Law, we bring our extensive experience, deep understanding of North Carolina drug possession laws, and commitment to defending your rights to every case we handle. We aim to provide you with a strategic, aggressive defense seeking the best possible outcome.
---
Contact Rand & Gregory, Attorneys at Law, today to schedule a consultation with our drug possession lawyer in Fayetteville!
---
We're Here To Help
Contact Rand & Gregory to discuss your case today.