Traffic Citation Attorney Fayetteville NC
After Being Charged With A Traffic Violation Talk To Our Lawyers
Under North Carolina law, traffic tickets can be issued for violations ranging from speeding, reckless driving, DWI and many other situations. Pleading guilty and paying a traffic ticket may result in irreparable damage to and unnecessary loss of your driving privileges, high insurance rates and enhanced penalties for any later offenses. We are here to help you out with Traffic Attorneys Fayetteville NC relies on.
What Does a Fayetteville Traffic Lawyer Do?
A traffic lawyer is an attorney who specializes in the field of traffic law. They handle cases involving motor vehicle violations and are skilled in representing their clients in court or in negotiations with prosecutors.
Our traffic citation lawyers provide legal guidance for a variety of situations, such a:
Negotiating with the prosecution to reduce charges or determine appropriate penalties.
We also work with individuals facing driver's license suspension and can advise on how to get it reinstated.
We can help those accused of serious traffic violations, like DUI/DW and maneuver through complicated legal procedures while protecting your rights throughout the process.
In more serious cases, our traffic lawyers may negotiate plea bargains to lessen punishments and maintain driving privileges if possible. In some instances we can represent defendants in civil court against parties seeking compensation for damages caused by negligent driving behavior.
Besides providing legal services, the traffic lawyers at Rand & Gregory, Attorneys at Law may also inform you on ways to avoid future citations or potential infractions related to driving rules and regulations. We can also offer additional advice regarding insurance claims resulting from car accidents or other road incidents that cause property damage or injuries. Our goal is to support our clients during difficult times by advocating for them and helping them achieve justice according to the law.
How Can Rand & Gregory Help My Traffic Citation Case?
Have you asked yourself, "Do I need a lawyer for a traffic matter?" or, "How do I get a permanently revoked license back?" We can help. A moving violation can be charged as an infraction or a misdemeanor criminal charge.
Our Attorneys are prepared to provide defense representation in cases involving the following circumstances or moving violations:
License revoked/suspended
CDL traffic tickets
DMV hearings
Speeding tickets
Passing a school bus
DWI/drunk driving
Multiple DWI offenses
And all other traffic charges
Failure To Appear (FTA) On A Drivers' License
Frequently, people trying to reinstate their drivers license will take the advice of court clerks, DMV help desk staff or well intentioned friends and just "pay it off." Doing so then causes suspensions to go into effect, sometimes AFTER a license has been re-instated. Do not just pay off the Failure to Appear. Talk to a lawyer who may get some or all of it dismissed and negotiate a disposition on the rest so it minimizes the impact on your license.
Contact Us For Traffic Attorneys Fayetteville, NC
At Rand And Gregory, we are always there to help you out with your legal issues. You call us at (910) 684-4049 for any help, day or night. Our professionals will find you the best solution.
If you have been charged with speeding, reckless driving or another type of traffic offense, we are prepared to help. We can also help you out with Drivers License Restoration in Fayetteville and so on.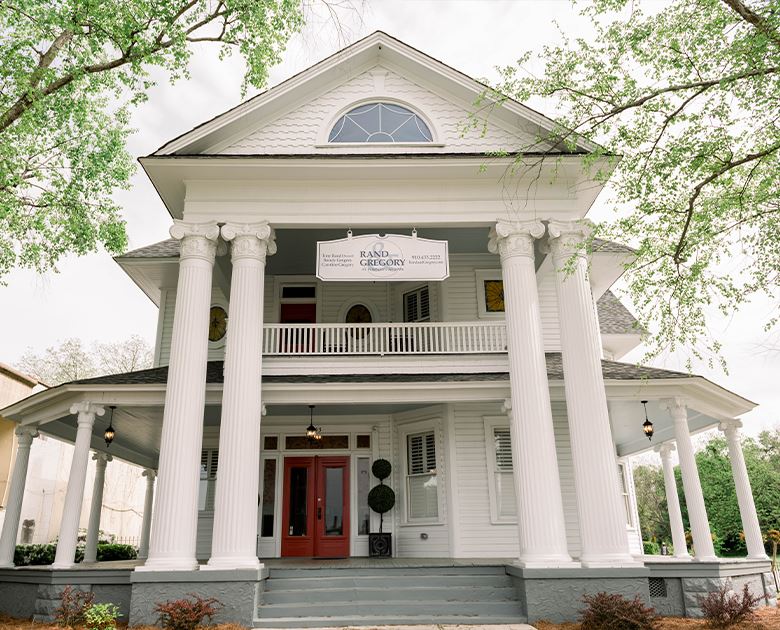 We're Here To Help
Contact Rand & Gregory to discuss your case today.