Fayetteville Personal Injury Attorneys
Helping You Recover Damages for Your Personal Injury in North Carolina
If you or a loved one has been involved in an accident, it is important to seek medical treatment as soon as possible. Even if you do not feel that the accident was serious or you are only experiencing minor aches, getting medical care is important as some injuries may take weeks or even months to manifest themselves. You should seek advice from our personal injury attorneys in Fayetteville, NC as soon as possible to determine whether you may be entitled to financial compensation.
Trustworthy and Aggressive Personal Injury Team in Fayetteville
We are experienced at handling all injury claims and provide dedicated representation in all injury claim cases.
Whether you have been harmed by defective products or have otherwise been hurt in an accident, we are prepared to work hard to help you get the full and fair compensation you deserve.
Types of Personal Injury Claims in North Carolina
Our legal team has extensive experience helping people recover damages for injuries that they have suffered in all types of accidents.
Personal injuries can result from accidents such as:
Automobile accidents
Motorcycle accidents
Slips-and-falls
Unsafe working conditions
Pedestrian accidents
Dog bites and other animal injuries
We will be at your side through every step of the legal process, and we make ourselves available to address all of your questions and concerns.
Helping Family Members In Fatal Accident Cases
Tragically, some accidents prove to be fatal. If you have lost a loved one in an accident, we can help you pursue a wrongful death claim. We know that there is no amount of compensation that can make up for your loss. However, we can help send a message that negligent acts will not be tolerated in North Carolina.
We Understand How To Maximize Compensation
We invest a lot of time in building your case, both before and during trial, if necessary. We will meet with non-lawyer members of the community to understand how they may view the case and the issues involved. This enables us to get an outsider perspective, which we can bring to the table in negotiations and litigation. We never settle just to settle. We will work hard until we feel that you have received the compensation that you deserve.
Contact Our Personal Injury Attorneys in Fayetteville, NC
At Rand And Gregory, we are always there to help you out with your legal issues. Call us at (910) 684-4049 for any help and our professionals will find you the best solution.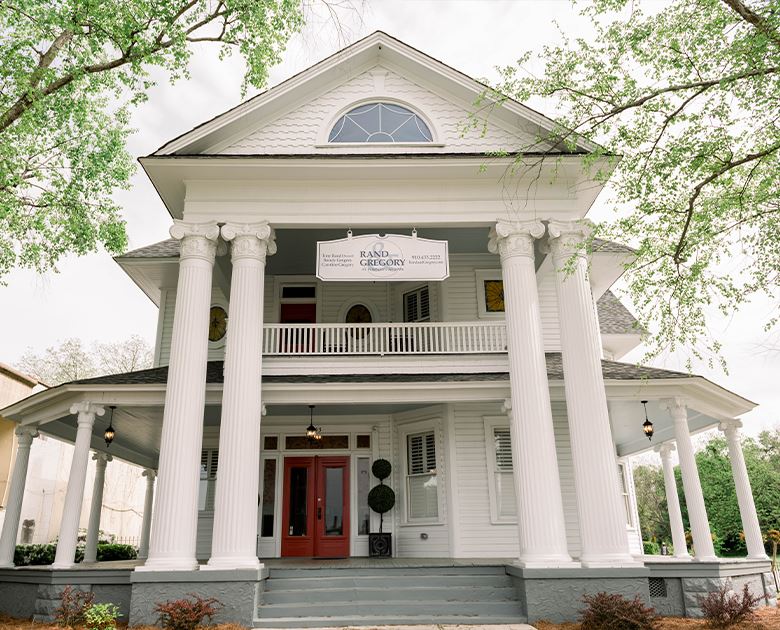 We're Here To Help
Contact Rand & Gregory to discuss your case today.