Fayetteville Child Support Attorneys
At Rand & Gregory, we understand that child support is a crucial aspect of family law. Our team of experienced attorneys is here to help you navigate the complexities of child support laws in Fayetteville, NC. From establishing a child support agreement to representing you in modification and enforcement cases, our skilled legal team are here to provide you with compassionate, thorough, and tailored guidance.
Call our team today at (910) 684-4049 to schedule a consultation.
What Expenses Are Typically Included in Child Support Agreements?
In North Carolina, child support agreements typically encompass a wide range of expenses to cater to the needs of the child. Fundamental necessities include food, clothing, and housing costs.
Beyond these basics, the agreement also covers educational costs which may include school fees, tuition, uniforms, and school supplies. Health insurance premiums and out-of-pocket medical, dental, and vision expenses are also included. Costs for extracurricular activities such as sports, music lessons or summer camps often fall within this purview.
Depending on the specific circumstances, the agreement may also take into account special needs expenses for children with disabilities and transportation/travel costs for visitation purposes. It's important to remember that the goal of child support is to ensure that the child maintains a standard of living that is as close as possible to what they would have enjoyed if the parents were together.
How Our Team Can Support Your Child Support Goals
At Rand & Gregory, our legal team understands the complexities of child support cases. We are dedicated to helping you navigate your child support goals, ensuring your child's needs are met while respecting your financial boundaries.
Our comprehensive approach can include:
Negotiation: We represent your interests effectively in negotiations, striving for an agreeable resolution that aligns with your child's best interests and your current circumstances.
Understanding of State Guidelines: Our team's extensive knowledge of North Carolina's child support guidelines aids in accurately calculating support payments.
Court Representation: If needed, we provide robust representation in court to ensure your case is properly presented and your rights preserved.
Modification of Orders: We assist in modifying child support orders when circumstances change significantly.
Enforcement of Orders: We take steps to enforce child support orders when the other party fails to comply.
Remember, our goal is to give your child the best possible future, regardless of the circumstances surrounding the separation or divorce. We will take the time to listen to your concerns, answer your questions, and provide you with the information you need to make informed decisions about your case. Our team understands that child support cases can be emotionally charged and stressful, and we are here to support you every step of the way.
If you need assistance with a child support matter, contact Rand & Gregory today at (910) 684-4049. We are here to help you achieve a positive outcome and move your family forward with confidence.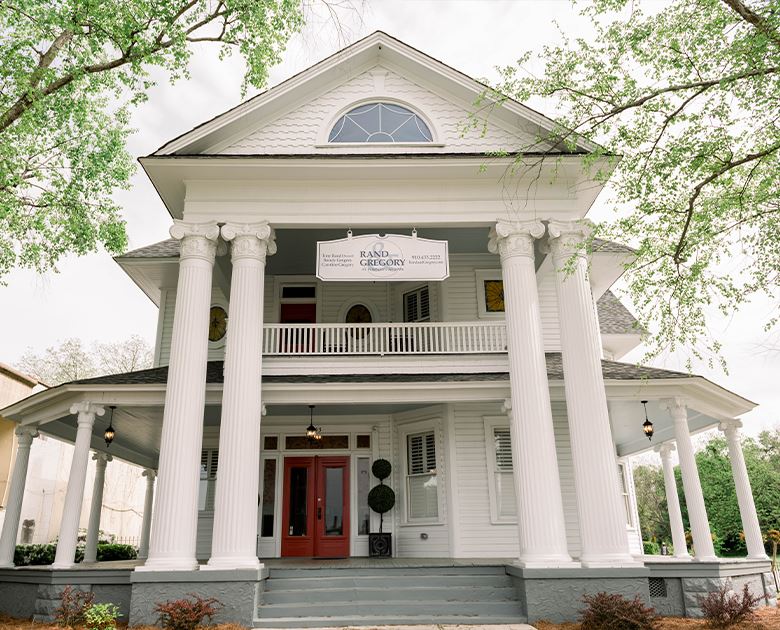 We're Here To Help
Contact Rand & Gregory to discuss your case today.