Fayetteville Medical Malpractice Attorney
Experienced Legal Advocacy for Medical Malpractice Claims in North Carolina
At Rand & Gregory, we understand the complexities and challenges individuals and families face when dealing with medical malpractice cases. Our dedicated team of experienced Fayetteville medical malpractice lawyers is here to provide you with expert legal guidance and representation. With a deep understanding of medical and legal intricacies, we are committed to seeking justice for victims of medical negligence and helping them confidently navigate the legal process.
What is Medical Malpractice?
Medical malpractice occurs when a healthcare provider's negligence or failure to provide a reasonable standard of care results in harm, injury, or even death to a patient. This negligence can arise from actions taken by doctors, nurses, surgeons, hospitals, clinics, or other medical professionals. Medical malpractice cases can encompass various situations, from misdiagnoses and surgical errors to medication mistakes and birth injuries.
Proving medical malpractice requires establishing four essential elements:
Duty of Care: The healthcare provider was legally obligated to provide the patient with a reasonable standard of care.
Breach of Duty: The provider's actions deviated from the accepted medical standard of care.
Causation: The breach of duty directly caused harm or injury to the patient.
Damages: The patient suffered significant damages, such as medical expenses, pain and suffering, loss of income, or wrongful death.
What is the Statute of Limitations for a Medical Malpractice Claim in North Carolina?
Knowing the statute of limitations for filing a medical malpractice claim is crucial in North Carolina. Generally, the statute of limitations is three years from the date of the medical negligence. However, there are certain exceptions, such as cases involving foreign objects left inside a patient's body, where the statute of limitations may be extended.
---
Call Rand & Gregory, Attorneys at Law, today at (910) 684-4049 or contact us online to schedule a meeting with our medical malpractice attorney in Fayetteville!
---
Common Types of Medical Malpractice
Our team at Rand & Gregory has extensive experience in handling various types of medical malpractice cases, including:
Misdiagnosis or Delayed Diagnosis: When a healthcare professional fails to accurately diagnose a condition in a timely manner, it can lead to delayed treatment and worsened health outcomes.
Surgical Errors: Surgical mistakes, such as wrong-site surgeries or anesthesia errors, can result in severe injuries and complications.
Medication Errors: Administering the wrong or incorrect dosage can severely affect a patient's health.
Birth Injuries: Negligence during prenatal care or childbirth can lead to birth injuries that impact a child's quality of life.
Anesthesia Mistakes: Improper administration of anesthesia can cause harm, including brain damage or even death.
Failure to Obtain Informed Consent: Patients have the right to be informed about potential risks and alternatives before undergoing a medical procedure.
Emergency Room Errors: Mistakes in the fast-paced environment of an emergency room can have life-altering consequences.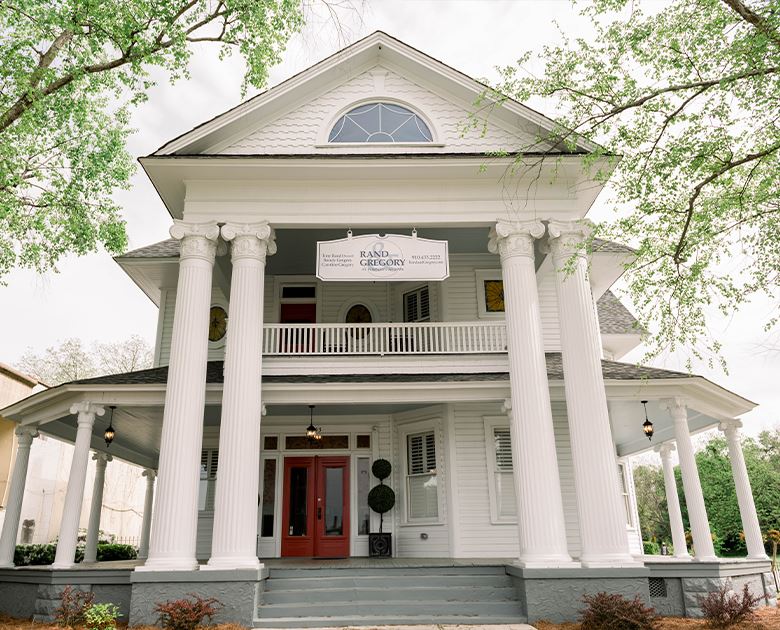 Contact Our Fayatteville Medical Malpractice Attorney Today
At Rand & Gregory, we believe every individual deserves the highest quality of medical care. When that trust is shattered due to medical negligence, our team of dedicated Fayetteville medical malpractice lawyers is here to fight for your rights. Our attorneys understand medical malpractice laws and have a proven track record of success.
---
Contact Rand & Gregory, Attorneys at Law, today to schedule a consultation with our medical malpractice lawyer in Fayetteville!
---
We're Here To Help
Contact Rand & Gregory to discuss your case today.