Rand and Gregory – defending the rights of every citizen in Erwin and the wider Fayetteville area!
At Rand and Gregory, we devote all our skills to legal concerns surrounding Erwin 28339 with our team of talented and proficient lawyers. Rand and Gregory have been operating for 95 years in the Fayetteville region, offering professional legal services to a vast number of clients in need.
We are committed to defending the rights of our clients by offering expert law services, allowing our Fayetville residents to count on a professionally carried out proceeding – no matter the case at hand.
Book your appointment and call us at (910) 684-4049. If you want a hassle-free experience schedule a consultation through our online form.
Venturing Throughout Erwin
Previously, Erwin went by the name of Duke. It is situated roughly 5 miles outside Dunn and centered at the Easter part of Harnett County in North Carolina. It's a small setting with a population of 5,270 residents, as per the 2020 census.
The Duke family founded the Erwin Cotton Mill back in 1902. However, the mill shut down in 2000 due to increased wage costs. Only after the original owners was the small but lively town named "Duke". In 1925, the name changed to what we know today as Erwin.
Rand and Gregory Lawyers at Your Disposal
Professional Rand and Gregory lawyers are attentive with each legal case they manage. We are highly considerate of each requirement our clients make.
We are here to help you navigate through the legal codex and get the utmost legal expertise from our carefully selected pool of attorneys.
Our attorneys possess superb skills of qualifications within the law sector and are members of 3 organizations: North Carolina State Bar Association, Twelfth Judicial District Bar Association, and the Cumberland County Bar Association.
Book an appointment with a professional Rand and Gregory lawyer at (910) 684-4049 or make an appointment online. If you prefer a physical visit, you can find our offices at 343 Person St. Fayetteville, NC 28301.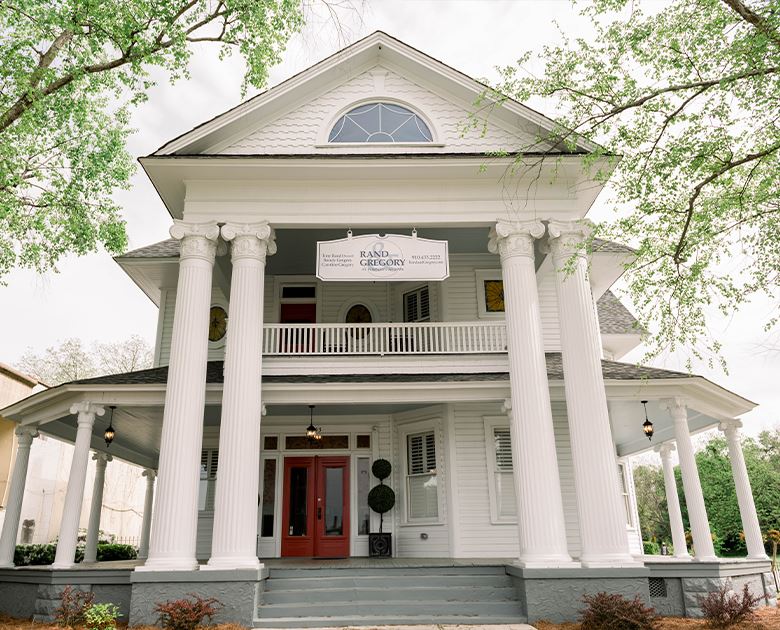 Tackling Legal Issues for Citizens in Erwin
Rand and Gregory's attorneys at law work relentlessly to ensure maximum legal assistance to our clients. Our proficient team of attorneys can assist you in learning all details of your legal case and the solutions at hand.
We have competent attorneys with an extensive understanding of every legal aspect related to the client's case. Our top legal services apply to residents in Erwin 28339, Fayetteville, North Carolina.
With your best interest in mind, our attorneys at law will make sure that you receive the most suitable legal outcome of your case.
Some of the legal services that we offer at Rand and Gregory and across Erwin 28339 are:
We're Here To Help
Contact Rand & Gregory to discuss your case today.