Hope Mills Attorneys At Law
Working in the legal field for almost a century, Rand and Gregory assists all residents of Hope Mills, North Carolina with any civil or criminal issue. Our attorneys at law are specialized in divorce, family law, felonies, criminal law, misdemeanors, and personal injury.
We believe in building a trustworthy relationship with our clients, based on integrity and knowledge. You can trust that we will be with you every step of the way, making sure that your basic rights are never harmed.
Whether it is a criminal, civil, or commercial legal issue, call (910) 684-4049.
Our office is always open to you at 343 Person St. Fayetteville, NC 28301!
A Trip through Hope Mills
A small town in Cumberland County, North Carolina, Hope Mills has around 15,800 people. Its located south of Fayetteville and was home to the familiar Hope Mills Lake. Because of several issues, this lake had to be drained in 2010.
This town has always been known for its natural water power. That is why the first cotton mill in this area was built in 1839 and so began the economical growth for Hope Mills. The boom in this industry is what led to the name of the town that we know today.
The National Register of Historic Places has Big Rockfish Presbyterian Church and Hope Mills Historic District listed on it.
Rand and Gregory - Hope Mills Top Attorneys at Law
Don't let your criminal record stain your name. Reach to us at Rand and Gregory and we will help you expunge any legal record of an arrest or conviction. We can also help you with drug or sex offenses, underage crimes, probation violations, and more criminal issues.
Anyone from Hope Mills 28348 can come to our office at 343 Person St. Fayetteville, NC 28301, and ask for our help in a legal matter. You can also schedule an appointment online.
We tackle all criminal, legal, or commercial cases. Call the number (910) 684-4049 and schedule an appointment today!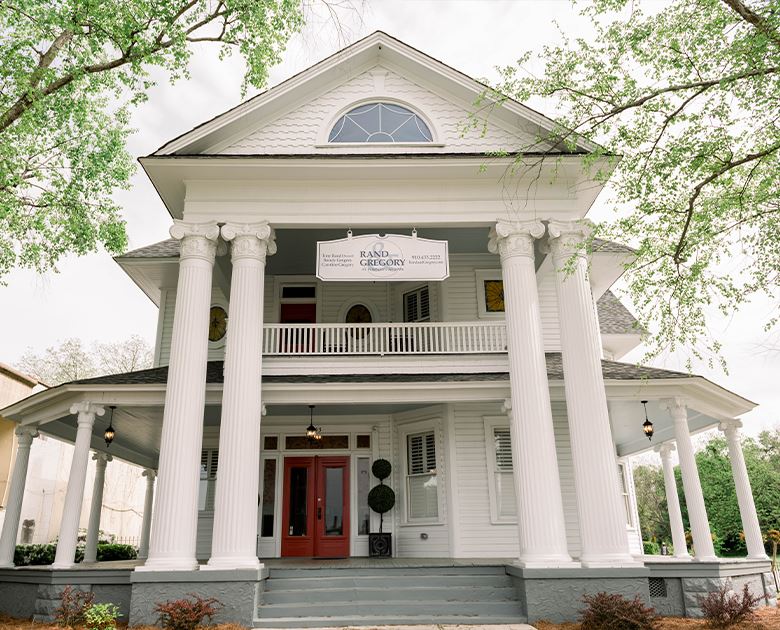 Attorney Services in Hope Mills
With over 95 years of solving criminal cases, residents of Hope Mills 28348 can contact us with any high-stake criminal case. At Rand and Gregory, we will help you fill out any legal document you need and can guide you through the steps of the defense.
We highly value knowledge and experience, and as esteemed attorneys have gained a part in 3 bar associations: the North Carolina State Bar Association, the Twelfth Judicial District Bar Association, and the Cumberland County Bar Association.
Rand and Gregory understand the pressure a legal issue can cause and we are here to provide our services at any time. Make an appointment through our online form and let's tackle this criminal or civil issue together.
Our list of attorney services is long and includes the following:
We're Here To Help
Contact Rand & Gregory to discuss your case today.