Hope Mills NC Attorneys At Law
Here at the law firm of Rand and Gregory, we have experienced attorneys at law serving the residents of Hope Mills, Fayetteville in North Carolina. Our team is specialized in helping you in all criminal or civil matters.
If you need to file for divorce, battle a child custody case, or simply need help with filling in the papers needed for adoption, our team of attorneys at law will guide you through the whole process. We have more than 95 years of experience in civil, commercial, and criminal legal issues, in court and off.
Fill out our online form and make an appointment. Or find us on our official Facebook page!
Explore Hope Mills in Fayetteville
With a population of 15,769, Hope Mills is a famous town in Cumberland County, North Carolina. Close to Hope Mills Lake, this area hosts many families and individual residents. In fact, Niche Ranks placed it at number 8 in their list of most diverse suburbs in North Carolina.
The name of this small suburb came from its rich heritage. Namely, Hope Mills was previously known as Little Rockfish Village. In 1839 it built its first cotton mill which brought new life to the overall business of the town.
Sadly, the trail of destruction from the Civil War was felt here too. The cotton mill and other buildings were all destroyed by General Sherman's troops. Today, the National Register of Historic Places has a few sites from here listed in it, like the Hope Mills Historic District.
Reach Out to Our Attorneys at Law
If you are looking for attorney services in Fayetteville, North Carolina that can help your legal problem, Rand and Gregory are at your service.
Our team of professionals will help you resolve them quickly and effectively. We have a long history of assisting clients based in Hope Mills 28348 in clearing up all misunderstandings regarding their criminal or civil law cases.
Call (910) 684-4049 today and schedule a consultation. You can email us through our online form.
We welcome you to our office at 343 Person St. Fayetteville, NC 28301! Let's talk about your case and find the best outcome.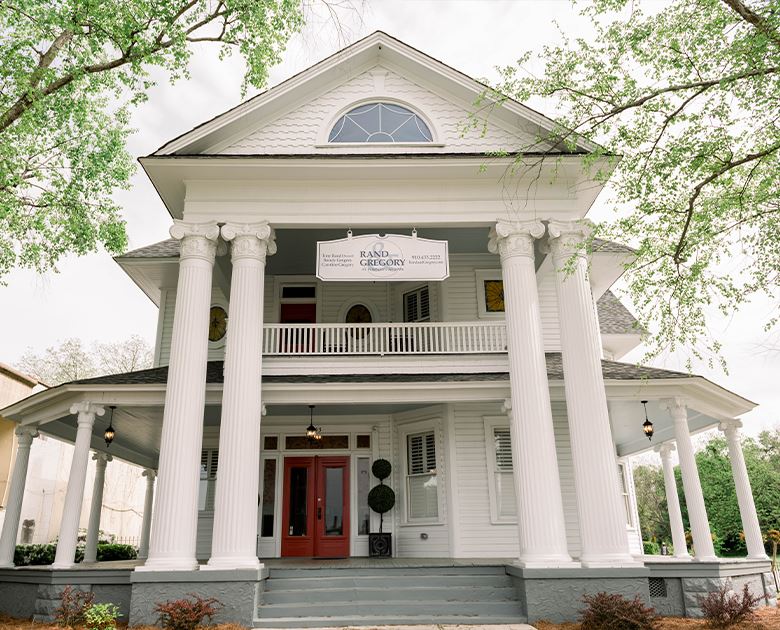 Hope Mills Attorney Services
Rand and Gregory's team of attorneys at law has handled hundreds of cases in family law, criminal law, commercial cases, or other civil legal problems. To make sure you are protected all the way, we will guide you through the whole process of your case.
Whether it's assault, personal injury, theft, misdemeanor, or any other type of criminal case, Rand and Gregory are by your side counseling you on your rights and obligations.
All residents from Hope Mills, Fayetteville can contact us at (910) 684-4049. We have a long line of civil, criminal, and commercial legal services that can benefit you across all matters in these areas.
For a more detailed look into the range of skills, we offer you the following list:
We're Here To Help
Contact Rand & Gregory to discuss your case today.