Lillington Attorney At Law
A legal crisis can occur out of the blue – but the best Rand and Gregory attorneys at law meet you halfway!
With a comprehensive legal approach that harnesses 95 years of combined courtroom experience, the interests of Fayetteville residents are in safe hands with our legal team.
Integrity is a crucial pillar of our work ethic when handling criminal or civil law cases.
If your zip code is Lillington 27546, you can reach out to us by calling (910) 684-4049.
When accepting cases, it makes no difference if the issue is standard procedure or a serious legal matter.
Every client gets treated with the same respect. Our staff has strong community ties and is ready to justify the well-earned reputation among residents of the Fayetteville wider area.
Lillington is a small but growing community in the heart of Harnett County, NC. The picturesque banks of the Cape Fear River overlook the town that is home to nearly 3.600 residents.
Located between the cities of Raleigh and Fayetteville, the town's main street is intersected by a couple of interstate highways that provide fast transport to other parts of North Carolina.
The town offers a respectable quality of life, and residents are proud of their small-town heritage, which dates to the beginning of the 20th century when in 1903, the state of North Carolina chartered the town.
Indirectly, it can be called a student town, considering the 7,000 students enrolled at Campbell University, located adjacent to Lillington.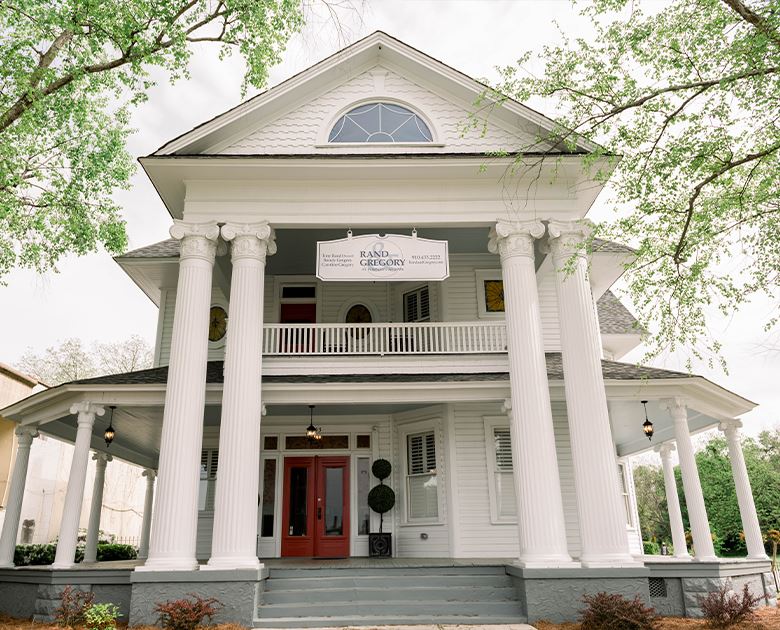 Call Lillington Attorney Services
The goal of Rand and Gregory is client satisfaction, and working through proper legal channels, our attorneys will fight for your rights.
The law code is a complicated topic, but our devoted staff will guide all clients through their rights and the details of their cases.
We routinely handle the full legal spectrum of legal issues – traffic citations, misdemeanors, expungement of convictions, preparation of agreements, and more.
Residents of Lillington 27546, charged with a criminal offense in North Carolina, can consult with our lawyers for top legal assistance.
Some of the law areas we cover include:
Commercial Cases
Litigation
Postponements can be risky and further complicate a legal problem, so don't hesitate and make the call!
Phone (910) 684-4049 today for peace of mind. If the online approach is more convenient, our team is available via the contact form on our website or our social media presents on Facebook.
The guarantee for Rand and Gregory's credibility is our professionals' memberships in the Cumberland County Bar Association, the Twelfth Judicial District Bar Association, and the North Carolina State Bar Association.
For more legal details and assistance – visit our office at 343 Person St. Fayetteville, NC 28301!
We're Here To Help
Contact Rand & Gregory to discuss your case today.