Pinehurst Attorneys At Law
If you are looking for a helpful civil or criminal law service, we at Rand and Gregory are here to help. Our attorneys offer the best attorney services for residents of Pinehurst 28374, Fayetteville, NC.
Whether it is personal injury, misdemeanor, felony, or other types of criminal, civil, or commercial legal problems, Rand and Gregory will be right there with you through the whole process.
We will make sure that you understand your legal issue and together will work to reach the best outcome. To book a consultation with one of Rand and Gregory's attorneys at law, call the number (910) 684-4049.
You can also contact us on our Facebook page!
Get to Know Pinehurst
Pinehurst is nested in Moore County, North Carolina. This village has a population of around 17,581 and is home to the historic Pinehurst Resort.
This village mixes together nature, history, and quality of life. Its climate and broad fields make it the perfect place for golfing, which is why although small, this village has hosted the US Open Championships in golf, a total of 5 times.
But golf is not the only thing you can enjoy here. The historic cottages and lovely sightseeing are perfect for a leisurely weekend. Plus, it is only an hour away from the state capital – Raleigh, and the international airport.
Pinehurst Attorneys At Law, at Your Service
In Fayetteville, and more specifically, Pinehurst 28374, residents can come to us with any legal problem. Our attorney services encompass large areas of criminal and civil law. These include counseling on contract disputes, filling charges for assault or personal injury, filing in the documentation for divorce, and many more.
Rand and Gregory attorneys at law are members of 3 prominent bar associations: Twelfth Judicial District Bar Association, Cumberland County Bar Association, and North Carolina State Bar Association.
Come to our office at 343 Person St. Fayetteville, NC 28301, and give us a chance to help you solve the legal issue quickly and effectively.
You can also contact us through our online form or via phone, at (910) 684-4049.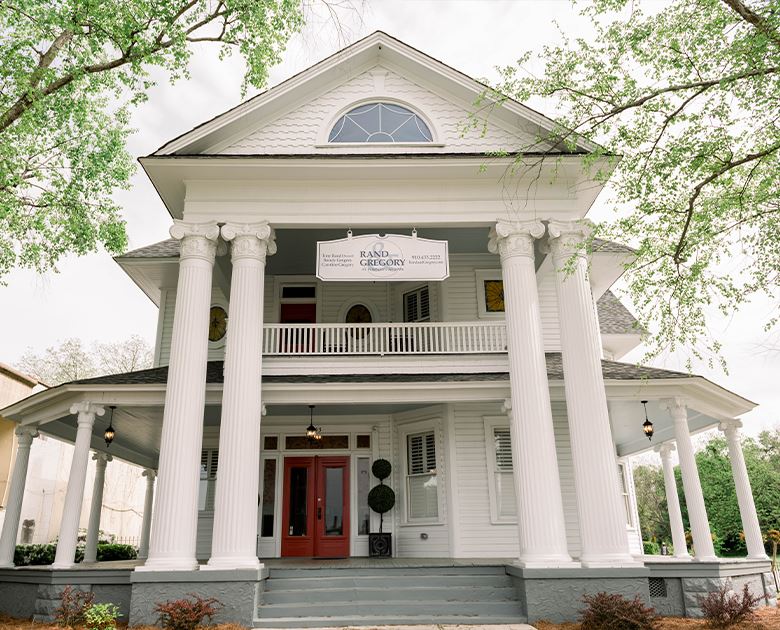 Pinehurst Attorney Services
At Rand and Gregory, we aim to serve our customers with knowledge and integrity. Every Pinehurst resident can come to us with any criminal, civil, or commercial legal problem.
Regardless of whether you're dealing with child custody, spousal maintenance – previously known as alimony – divorce, annulment, prenuptial or postnuptial agreements, or any other family law domain, Rand and Gregory have you covered.
Our attorneys at law have more than 90 years of experience and will use it to help you achieve the best results. We won't just tell you what's best for you but will guide you every step of the way and show you how to protect your rights.
Our repertoire of legal services includes the following:
We're Here To Help
Contact Rand & Gregory to discuss your case today.