Spring Lake Attorneys At Law
The attorney you choose will affect your future. Here, at Rand and Gregory, we aim for the highest quality of criminal and civil legal services to Fayetteville, North Carolina residents. Our attorneys are all members of 3 highly valued bar associations: Twelfth Judicial District Bar Association, Cumberland County Bar Association, and North Carolina State Bar Association.
For residents of Spring Lake 28390 who are potentially facing charges over a felony, a misdemeanor, felony, personal injury, or any other criminal or civil case – we can help. Our attorneys at law are backed by more than 95 years of experience in protecting the citizens' rights in this area.
At Rand and Gregory, you can enjoy a wholesome service across the entire Spring Lake area. To book a consultation or an appointment with a qualified Spring Lake attorney, call our number (910) 684-4049.
You can also request a consultation through our online form!
Welcome to Spring Lake 28390
Spring Lake is located in Fayetteville, USA, or more precisely, in the 5th largest county in North Carolina – Cumberland County. Before it got the name "Spring Lake" this area was called "Clayton Cut" or "Prince Siding."
In 2019, it had an estimated population of 12,005. This town has been long known as a gateway community to Fort Bragg – one of the largest military installations in the world.
The real eye-catcher of this place, however, is the Carvers Creek State Park, which presents a mix of nature and history. The area where this park is stationed used to belong to James Stillman Rockefeller, of the Rockefeller family, who used it as a winter retreat.
Spring Lake Attorneys at Law, at Your Service
If you're troubled by legal issues in Fayetteville, North Caroline, or more specifically in Spring Lake 28390, Rand and Gregory will help you solve different cases through our designated legal services. These also include filling the needed documentation when filing for divorce, filing charges for personal injury, counseling on disputes regarding contracts, and more.
Here, at Rand and Gregory, we work at the highest ethical norms to help you get the best result possible. Whether it's a consultation or starting litigation, our team of trained experts is ready to lend you a hand.
If you have any questions feel free to reach out to us by phone at (910) 684-4049. Or, visit our office at 343 Person St. Fayetteville, NC 28301, so we can discuss your case in person.
You can also contact us on Facebook and make an appointment with quality Spring Lake 28390 attorneys at law.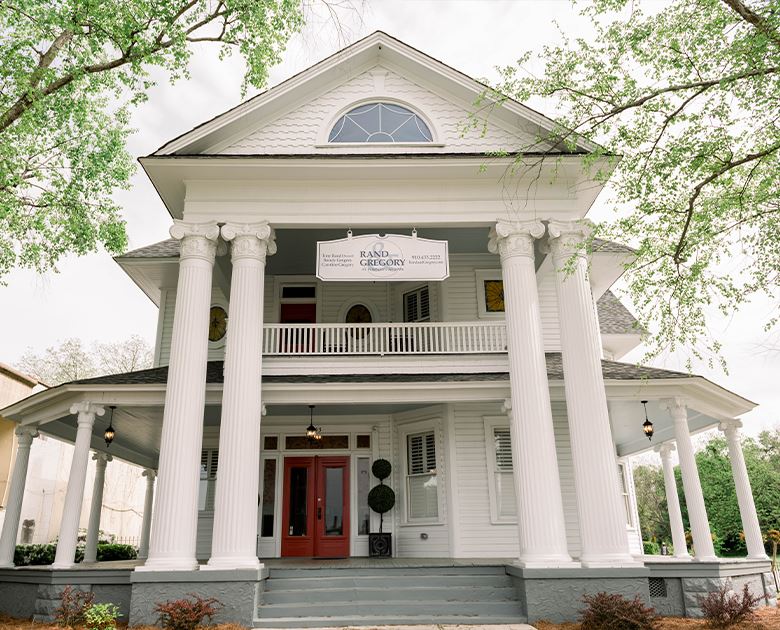 Spring Lake Attorney Services
Here at Rand and Gregory, we serve our customers with integrity and knowledge. Whether you need help with criminal cases or a simple DWI – our attorneys at law
have your back!
To ensure you are protected every step of the way, Rand and Gregory work to your benefit by counseling you on your rights and obligations connected to each legal matter.
We help all residents from Spring Lake 28390. Our team will go through every aspect of your case and ensure that you understand its essence and generate the best outcome.
From criminal to civil charges and a line of other legal services, our attorneys at law will guide you every step of the way.
Our main repertoire of legal services includes the following:
We're Here To Help
Contact Rand & Gregory to discuss your case today.