Providing relevant legal guidance is a core principle for our team at Rand and Gregory. It has enabled us to earn the trust of Fayetteville, North Carolina residents.
Our qualified attorneys take pride in achieving satisfactory results for our clients. They are ready to answer your call and instruct you on properly resolving problems involving civil cases or criminal charges that you might be facing.
Residents in Wade 28395 can schedule a consultation by reaching out through our phone number (910) 684-4049. With an appointment, our lawyers will be happy to receive you at our offices located at 343 Person St. Fayetteville, NC 28301, and discuss how best they can represent you in your case.
Our licensed attorneys are members of 3 bar associations: Twelfth Judicial District Bar Association, North Carolina State Bar Association, and Cumberland County Bar Association.
From minor traffic issues to criminal proceedings, Rand and Gregory attorneys at law have you covered!
As the intersection of two important highways, both U.S. Route 301 and Interstate 95 directly traffic through the town of Wade, the small community is infrastructurally well connected to other metropolitan areas. Wade is part of Cumberland County, located 12 miles northeast of Fayetteville.
According to the last census numbers, the peaceful town has 556 residents. Sightseeing opportunities in the town are limited. Its best-known landmark is the Old Bluff Presbyterian Church, whose congregation was founded in 1758, while in 1974,
it was listed on the National Register of Historic Places.
Most of the basic utility needs are available within the town limits, while employment opportunities are limited. Wade 28395 residents regularly commute to the Fayetteville metro area; however, the sparsely populated urban area makes for a lot of open spaces, with few parks that offer respectable recreational options.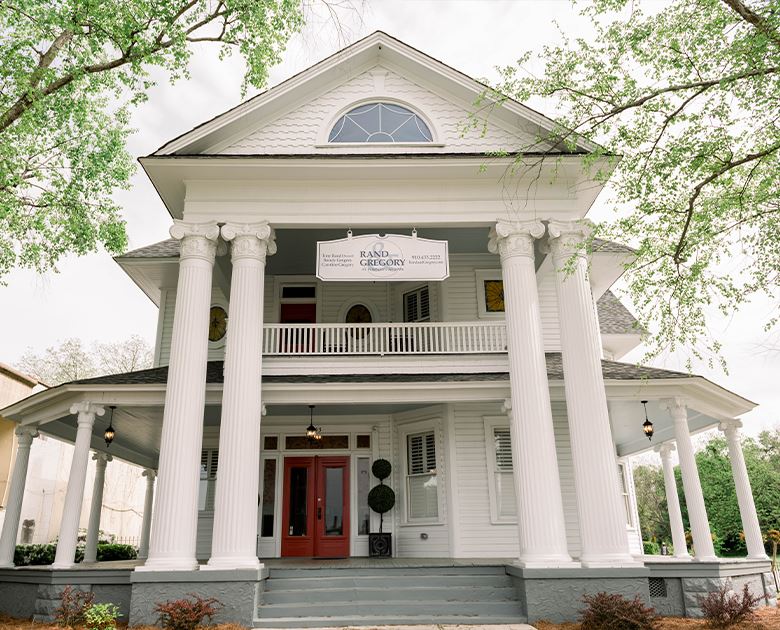 Contact a Qualified Wade Attorney at Law
Attorney representation is crucial when faced with a courtroom appearance or drafting agreements. With 95 years of collective experience in litigation, commercial cases, criminal cases, personal injury cases, and traffic cases, Rand and Gregory's attorneys at law have the confidence and expertise to handle any legal issue.
Our team uses proper legal channels and works with integrity to secure favorable results for residents of Wade. No situation is insignificant for our attention. Legal consultations are also possible, with the Rand and Gregory expert legal team exploring the case and determining the best course of action.
We regularly brief clients on new developments, making sure they understand the procedures and possible implications of all actions taken. Client confidentiality gets guaranteed from the initial contact.
Every Wade residence that's facing misdemeanor charges related to traffic tickets, or representation in child custody cases can phone our offices for clarifications on how we can help you with your situation.
Questions or requests for meetings can be directed through our phone at (910) 684-4049. Alternatively, if you are in the vicinity, you can stop over and visit our office at 343 Person St. Fayetteville, NC 28301, and get the required info.
Wade 28395 residents active on social media can reach out on our Facebook page or through our website.
Our team is looking forward to helping bring your legal case justice!
We're Here To Help
Contact Rand & Gregory to discuss your case today.