Westover Attorneys At Law
Rand and Gregory is a legal company that provides its services to all residents of Fayetteville, North Carolina. Regardless of your problem, our attorneys at law are here to guide you and help you get the best result for you.
Our team includes highly qualified attorneys at law who are part of 3 bar associations: North Carolina State Bar Association, Twelfth Judicial District Bar Association, and Cumberland County Bar Association.
Criminal or civil law, we can help you with any case. Residents from Westover 28303 can call us on the number (910) 684-4049.
Explore Westover
Westover is one of the most popular neighborhoods in Fayetteville, North Carolina, situated in Cumberland county. It has a population of 24,752 and is known as a friendly and welcoming area.
West of it is the Fort Bragg Army Base – one of the largest military bases in the USA. This makes it one of the safest and quietest areas for leading a suburban life. It creates a mix of fun and pleasure with its attractions as Mission BBQ, Nona Sushi, and Westover Park Fayetteville.
Call Experienced Westover Attorneys at Law
If any legal proceeding has been initiated against you in Westover, Fayetteville, North Carolina, we at Rand and Gregory are here to help you.
The team of attorneys at law in Rand and Gregory will always be at your side and available for any question you may have. We offer a variety of services for residents of Westover 28303. These include filing for divorce, battling child custody, providing consultations on demand, and many more.
Regardless of whether it is a civil, commercial, or criminal case, our team can cover it. Call 910.433.2222 today to make an appointment with one of our attorneys at law!
Every Westover 28303 resident can also contact us by visiting us at 343 Person St. Fayetteville, NC 28301. Or, you can also use our Facebook profile to get in touch with our professionals.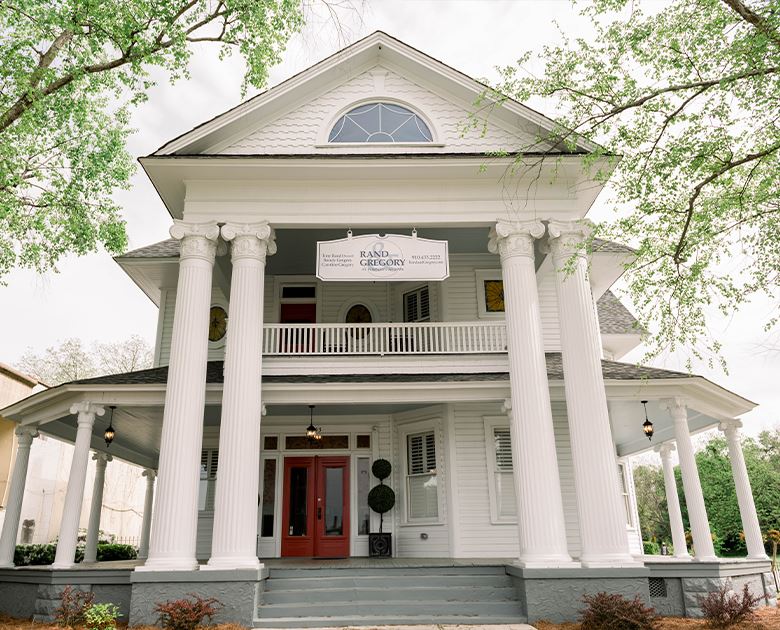 Westover Attorney Services
The attorney that you choose matters! We, at Rand and Gregory, are aware of how difficult legal situations can be. Each of our attorneys is highly qualified and will work toward your best interests in any case.
Whether you're facing charges for DWI, had your license revoked, struggling with a ticket, or simply want to erase your criminal record, our team of experts will be by your side all the way.
We work with integrity and ethics as our basis to make sure your rights are protected. All of our Westover clients receive nothing less than the best criminal, civil, or commercial legal services in the area of Fayetteville, North Carolina.
Everyone in Westover 28303 that is charged with a felony, misdemeanor, personal injury, or other criminal or civil cases, can also contact us through our online form.
We will use our 95 years of experience and go through the case with you. Together we will understand it and start working to reach the best outcome!
Our leading attorney services include:
We're Here To Help
Contact Rand & Gregory to discuss your case today.