Aberdeen Attorneys At Law
The right attorney can change your life!
Rand and Gregory attorneys at law have the experience and knowledge you need to tackle your civil or criminal legal issue. Whether it's a misdemeanor, drug crimes, sex offenses, domestic violence, weapon offenses, or other issues falling under criminal law, you can trust us to help you reach the best outcome.
Our team has been working for more than 95 years in the criminal law area. We don't just take current cases, but we can help you expunge any previous records
Contact us at (910) 684-4049. We have an online presence too so if you feel more comfortable you can reach us on our social media.
Exploring Aberdeen
Aberdeen is a town in Moore County, North Carolina. There are around 8,516 people in this small community. Historically, it was primarily inhabited by Europeans in the 1700s. They founded two communities whose names this town originally held – Bethesda and Blue's Crossing.
In the early 2000s, the tobacco industry took over the town and it slowly grew its economy. Today, the famous Pinehurst Resort takes up some of this town's area.
Plus, the Bethesda Presbyterian Church, Aberdeen Historic District, Malcolm Blue Farm, and John Blue House are all on the list of the National Register of Historic Places.
Top Attorney Services in Aberdeen
At Rand and Gregory, we can promise to take every step together with you and work out the best possible outcome. Integrity and high moral standards are the pillars of our work, fortified with our experience spanning over 90 years.
Visit our office at 343 Person St. Fayetteville, NC 28301, and let's work together on your civil, commercial, or criminal issues.
Whether it's legal problems with merchant shipping, contracts, insurance, partnerships, or other cases in the scope of commercial law, our attorneys at law can help any resident in Aberdeen 28315.
You can schedule an appointment through our online form or simply call (910) 684-4049.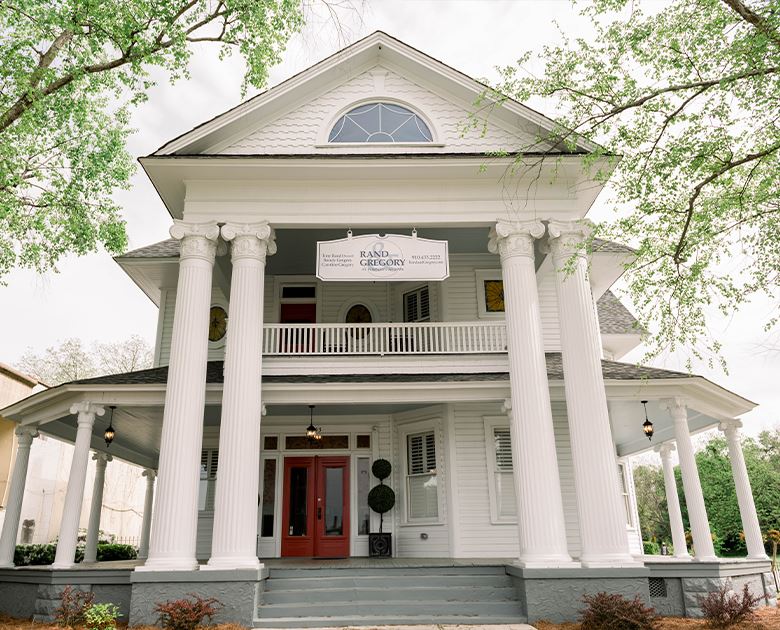 Rand and Gregory Attorney Services for Aberdeen Residents
Our long experience in legal matters reaches almost a century and allows us to broaden our knowledge in every possible civil, legal, or commercial case. If you want to file for divorce or win the battle for child custody, our team can help you achieve this goal.
At Rand and Gregory, we help clients with every issue they may have regardless of how big or small it is. We can give you attorney advice on which steps to take next or help you fill out the documentation for the division of property.
We value knowledge and this led us to become members of 3 esteemed bar associations: Cumberland County Bar Association, the North Carolina State Bar Association, and the Twelfth Judicial District Bar Association.
Our attorney services portfolio is long and encompasses the following:
We're Here To Help
Contact Rand & Gregory to discuss your case today.