Carthage Attorneys At Law
When dealing with legal issues in Carthage – you want the best at your service.
Speaking of the best, Rand and Gregory have a long experience in all spheres of civil or criminal law. Whether you need to sign a prenuptial or postnuptial agreement, deal with child custody, or alimony, our attorneys at law are here to help.
All of us at Rand and Gregory are members of 3 top bar associations: the North Carolina State Bar Association, the Cumberland County Bar Association, and the Twelfth Judicial District Bar Association.
We make sure that we're available any time you need legal help. Schedule an appointment on our phone number (910) 684-4049.
You can also try our social media to get in touch.
Life in Carthage
Right in the heart of Moore County, North Carolina, Carthage is a town with a population of 2,635. This place is best known for the Tyson & Johns Buggy company – a very famous buggy and cart company in the 1800s.
Carthage is filled with many stories. According to the legend, before Tyson & Johns Buggy closed down, Henry Ford wanted to buy the area and build what we today know as the most famous motor giant. However, the owners wouldn't sell it to him.
Another tale explains how the location was primarily selected for the University of North Carolina. However, town folks didn't let authorities build it here, saying that the "cars" of that age couldn't climb up the hill where the school was to be located.
Best Attorneys at Law for Carthage
We build our attorney services on knowledge, integrity, and high moral standards.
Any criminal, civil, or commercial problem will be solved with the utmost care and dedication to your legal rights.
Whether it's business contracts, taxation, bankruptcy, insurance, or other commercial law issues, contact us by filling out this online form.
All residents in Carthage are welcomed in our office at 343 Person St. Fayetteville, NC 28301.
Day or night – we are here to support you and solve your legal issues.
Don't hesitate – call (910) 684-4049 to make an appointment today!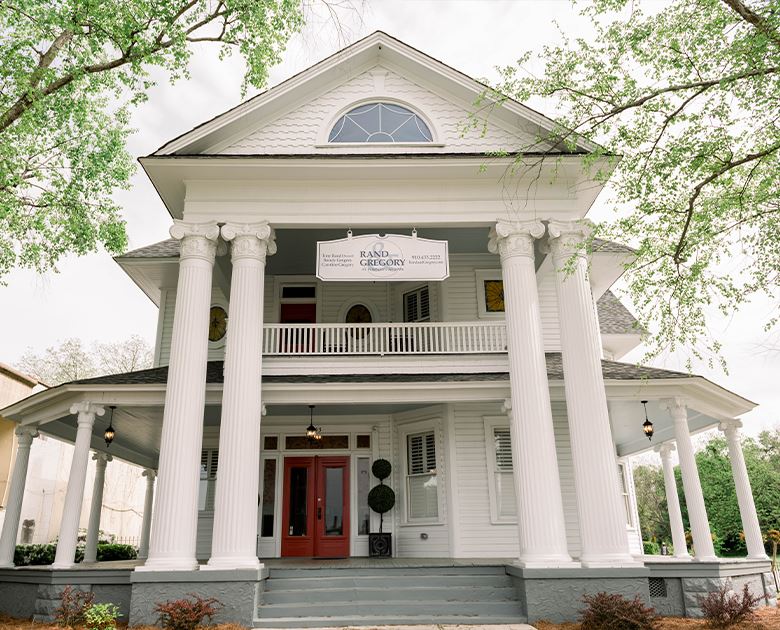 Attorney Services for Carthage
North Carolina has strict laws when dealing with traffic violations. Our team at Rand and Gregory can help you with anything from a simple traffic ticket to DWI, reckless driving, multiple driving offenses, and even help with revoked licenses.
Call us at (910) 684-4049 to learn more details about our tailored services. We will make sure that you get the proper attorney services you need and the right professional to manage your legal case.
With longstanding experience in handling both civil and criminal cases, we ensure our clients fully protected rights and a quality legal team on their side. If a driver's license restoration is needed for any resident in Fayetteville, more precisely Carthage, stop by our office at 343 Person St. Fayetteville, NC 28301.
This is what our attorney services cover:
We're Here To Help
Contact Rand & Gregory to discuss your case today.