Eastover Attorneys At Law
A world of legal support awaits residents from Eastover 28312, Fayetteville, North Carolina. And, Rand and Gregory is there to guide them through every legal case they need to resolve. Rand and Gregory offers highly skilled attorneys at law, ready to tackle any civil, criminal, or commercial legal issue you are facing.
Backed up by the legal experience of more than 95 years, we offer legal service for weapons offenses, sex offenses, traffic offenses, drug crimes, violent crimes, probation violations, and more. Our attorneys at law have your back and help you understand your rights and obligations, whilst working together to reach the maximum positive outcome at the same time.
If you have any questions, feel free to come and visit us at 343 Person St. Fayetteville, NC 28301. You can also request a consultation through our online form or on our number: (910) 684-4049.
Get to Know Eastover
Eastover is a suburb in Cumberland County, North Carolina – the 5th largest county in NC. It has a current population of 3,656 and is 7 miles away from downtown Fayetteville.
This town is known for its caring community and vast fields of green meadows and farmland. It used to be called Flea Hill because in early 1800 it faced a blight of this rodent. Thus, today there is a tradition where every New Year's Eve a toy flea is lowered from a flagpole, counting down the beginning of the new year.
It also has the Robert Williams House listed on the National Register of Historic Places.
Eastover Attorneys at Law, at Your Service
Here at Rand and Gregory, we offer various services for various cases. This contains DMV hearings, speeding tickets, DWI, failure to appear (FTA) on a driver's license, or other traffic charges.
We also tackle problems from the area of commercial cases such as fraud, partnership or shareholders disputes, breach of contract, and many more. Regardless of whether it is starting litigation or a simple consultation, our attorneys at law will provide you with the needed knowledge.
At rand and Gregory, we work with the highest ethical norms to give you the outcome you desire. Learn more about us on Facebook, or reach out to us by phone at (910) 684-4049 and book an appointment. We are always available to you in our office at 343 Person St. Fayetteville, NC 28301.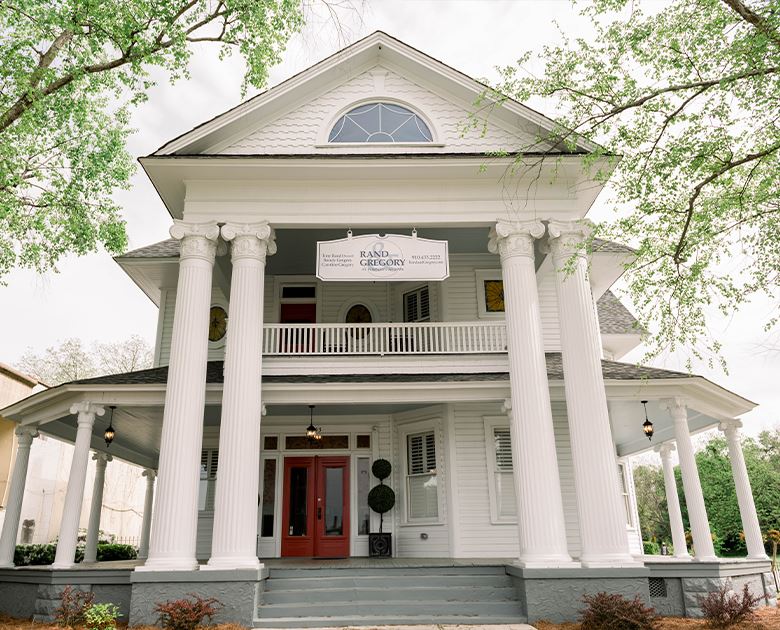 Attorney Services in Eastover
We understand the impact civil, criminal, commercial or other legal issues can have and we are here to help. Our attorneys at law have faced hundreds of cases which has prepared them for any criminal or legal case. Moreover, all experts at Rand and Gregory are members of 3 key bar associations: Twelfth Judicial District Bar Association, North Carolina State Bar Association, and Cumberland County Bar Association.
If you're from Eastover 28312 and need legal counseling on divorce, child custody, child support, or alimony, we at Rand and Gregory are uniquely qualified to help you understand the essence of your case and offer legal solutions to ease your mind.
Some of the legal services found at Rand and Gregory include:
We're Here To Help
Contact Rand & Gregory to discuss your case today.