Fort Bragg NC Attorneys At Law
We make civil and criminal legal services easy, fast, and affordable.
At Rand and Gregory, we work together with you to get the best outcome. We guide you through the entire legal process behind your case, help you understand it, and protect your rights in return.
We offer our services to every resident of Fort Bragg, North Carolina. Our long history of experience is only fortified by the membership of our attorneys at law in 3 highly valued bar associations: Twelfth Judicial District Bar Association, Cumberland County Bar Association, and North Carolina State Bar Association.
Whether it is gathering and completing the forms for divorce, division of property, child custody, prenuptial or postnuptial agreements, we at Rand and Gregory are going to be your right-hand service provider. To make the most of our legal services, stop by our offices at 343 Person St. Fayetteville, NC 28301. Or call (910) 684-4049 and make an appointment.
Behind the Gates of Fort Bragg
Spread around 4 counties – Hoke, Harnett, Moore, and Cumberland – Fort Bragg is a USA military installation in North Carolina. It has a residential population of around 29,183.
It is widely known as the home of the Airborne forces and the USA's finest fighting forces. The name comes from the veteran of the Mexican-American war – Braxton Bragg. What started as the post of a few thousand soldiers turned into the biggest training camp – counting 45,000 military personnel.
Today, guests must obtain a visitors card to be able to enter the gates of Fort Bragg. Inside, there are many military monuments and other captivating sights like the JFK Hall of Heroes.
Call a Professional From Fayetteville
If you're troubled with criminal, commercial, or civil legal issues in Fort Bragg, Rand and Gregory can help you resolve them. When coming face to face with legal issues, you'd want an experienced, board-certified attorney at law.
We provide a skilled and knowledgeable representation of our clients. Traffic crimes, drug crimes, white-collar crimes, domestic violence, or other criminal charges, at both state and federal levels, are part of our expertise.
Call (910) 684-4049 or fill out our online form and schedule an appointment. You can also go on our official Facebook page and contact us for your legal matter in Fort Bragg 28307!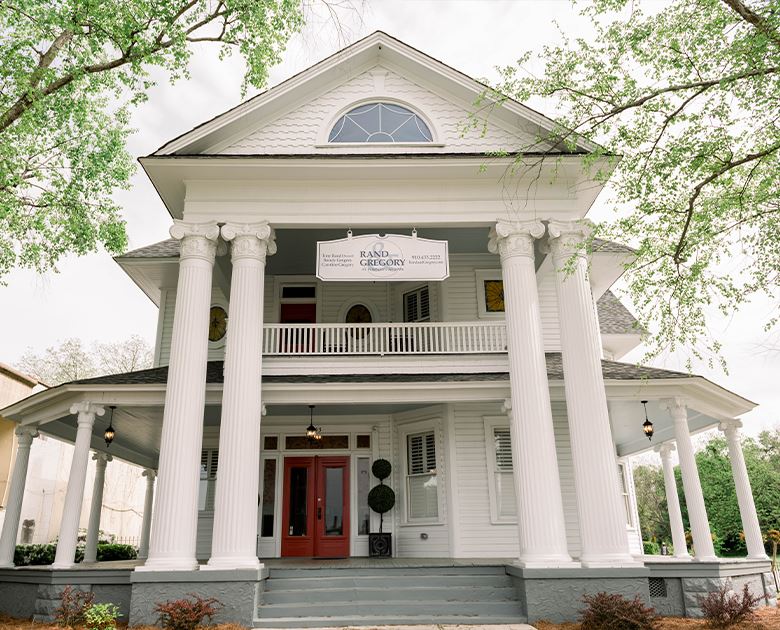 Attorney Services in Fort Bragg
Our civil and criminal arsenal is backed up with more than 95 years of experience. We have taken hundreds of cases and helped many clients from Fayetteville, North Carolina.
Our professional attorneys at law know how to approach each case at hand – from a simple ticket to driver license restoration and DWI charges. The legal team of Rand and Gregory counsels and defends clients in a variety of civil, criminal, or commercial cases.
If you're from Fort Bragg 28307 and you're looking for good attorneys at law to tackle your legal issues through, Rand and Gregory lends a helping hand.
Our list of attorney services includes as follows:
We're Here To Help
Contact Rand & Gregory to discuss your case today.