Fort Bragg Attorney Services
Competent and expert attorneys at law representing Fayetteville, in the North Carolina region.
At Rand and Gregory, we offer our particularly well-suited attorney services to represent you at court if you have any certain concerns with the law. We've been preserving the rights of our dear citizens at Fort Bragg 28310 for almost a whole century.
Professional attorneys at law from Rand and Gregory strive for your greatest benefits. This is accomplished by first obtaining thorough comprehension of your situation and the targeted objective.
If you're in need to schedule an appointment right away, you can do so immediately through our phone number (910) 684-4049.
You're free to schedule an online appointment, we will respond to your request as soon as possible.
Traversing Through Fort Bragg
Fort Bragg 28310 is famous for its biggest military installation in the United States. It is also home to approximately 69,000 family members and 14,036 civilian workers. Fort Bragg 28310 along with Fort Bragg 28307 cover around 251 square miles, or 161,000 acres that spread out into 6 counties.
The area is purely designated for active duty and reserve soldiers, with a total population of around 140,000. Fort Bragg is part of Cumberland County and its location falls just a tad to the west side of Fayetteville. This military installation carries the name of a strong and courageous general – Braxton Bragg.
Rand and Gregory - Lawyers on Stand-by
Our attorneys are ready to represent your legal case with utter professionalism. Each and every client is defended with honesty, composure, and integrity, and our attorneys at law will prove your case with the most satisfying outcome.
Rand and Gregory's leading attorneys collaborate with you at all times and guide
clients through the legal system to achieve a satisfactory outcome for our dear clients. We have expertise in litigating, business cases, traffic matters, personal injuries, and criminal cases, whereas civil and trial law cases fall among our greatest fields of expertise.
Make an appointment at (910) 684-4049, or an online appointment – whatever works for you best! Moreover, we have a fax number 910.486.6080 through which you can also make an appointment and get your legal affairs in order!
If you prefer a physical visit, you can find our offices at 343 Person St. Fayetteville, NC 28301.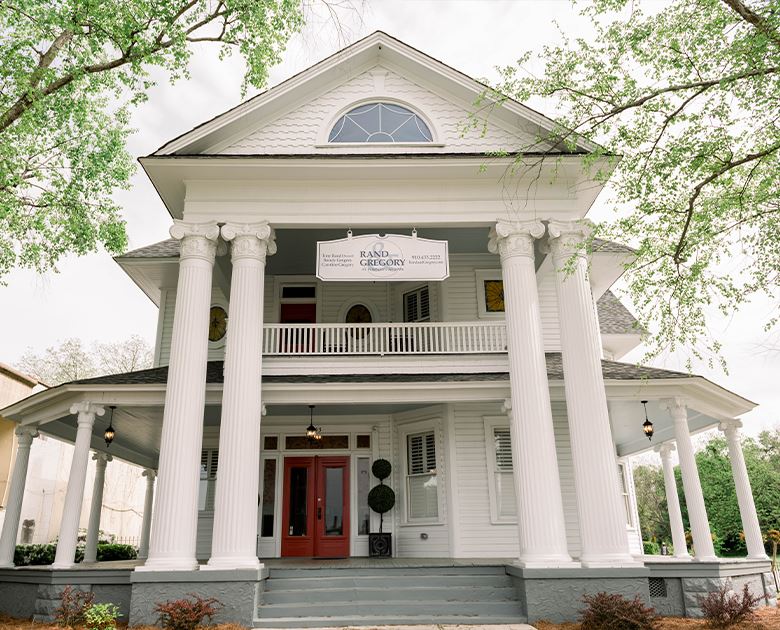 Representing Fort Bragg - Attorneys at Law
Leading Rand and Gregory attorneys at law will help your legal case whenever you need their service the most.
Whether it is a case on a misdemeanor, divorce or family law, a criminal case, or even expungement – the Rand and Gregory attorney services handle it to perfection.
One of our top priorities is residents of Fayetteville, North Carolina, especially those residing in Fort Bragg 28310.
Rand and Gregory's reliable and expert attorneys at law represent their requirements at court and no matter the case, we have lawyers with grand expertise in almost every field. They will escort you through every step and deliver the best possible outcome.
The Rand and Gregory attorney services for Fort Bragg 28310 cover:
Commercial Cases
Litigation
Our team is made of proud members of three associations – The Cumberland County Bar Association, the Twelfth Judicial District Bar Association, and the North Carolina State Bar Association.
We're Here To Help
Contact Rand & Gregory to discuss your case today.