Don't let legal problems cause you any more troubles.
When in need of expert legal guidance, at Rand and Gregory, we give the maximum to our clients from Parkton 28371, Fayetteville, North Carolina. Be it a fraud, a fraud, a misdemeanor, or assistance in pursuing a wrongful death claim, our attorneys at law will be with you every step of the way.
With more than 95 years of experience, we here at the law office of Rand and Gregory are more than qualified to help with your civil or criminal cases. To add more, our attorneys at law are all members of 3 highly esteemed bar associations: Twelfth Judicial District Bar Association, Cumberland County Bar Association, and North Carolina State Bar Association.
To book an appointment or a consultation, use the phone number (910) 684-4049.
For an indirect approach, use our online form and request our help.
Tour Parkton
Parkton is a town situated in Robeson County, North Carolina, and is 10 miles south of Fayetteville. It counts 439 residents which makes it a small and quiet place, great for relaxation. Parkton received its name because, in the old days, farmers used to tie their horses in this area while they waited for the train.
Today, Parkton has the main highway – Interstate 95 (I-95), only a few minutes away. This makes it the perfect place for all age groups. The charm of a friendly atmosphere with the possibility to promptly reach the busy world is what makes Parkton an eye-catching ground for providing various services to its residents – including legal ones.
The Best Attorneys at Law are a Call Away
If you need an attorney that would work for your benefit but would also give you insight into your rights and obligations, Rand and Gregory are here for you.
Come to our offices at 343 Person St. Fayetteville, NC 28301, and tell us your case. We take up any criminal or civil issue – from starting litigation, theft crimes, traffic offenses, underage crimes to dealing with commercial cases.
Here at Rand and Gregory, we base our attorney services on the highest ethical norms. If you are from Parkton 28371 and have a civil, commercial, or criminal legal issue before you, contact us, and let's get you on the legal side of things.
To learn more or reach out, visit our Facebook page or call us at (910) 684-4049.
There is no criminal or civil case that is unsolvable for our attorneys at law.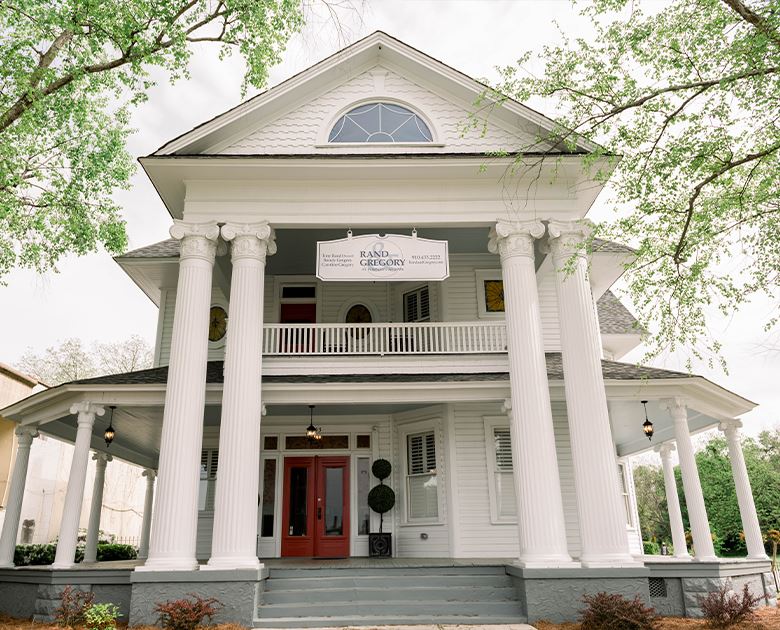 Attorney Services for Residents of Parkton
Finding the right attorney is key to securing your future!
At Rand and Gregory, we offer our criminal, commercial and civil legal services to everyone across the Parkton area. Whether an old conviction is still haunting you or you are just coming face to face with a new legal issue, we can guide you through it.
Our team will make sure to explain the process and together we can come up with the best way to reach a better outcome. We deal with misdemeanors, felonies, family law, and other legal issues.
No criminal or civil case is difficult for our experienced, board-certified attorneys. We tackle cases on both a state and federal level. Some of the attorney services we provide are as follows:
We're Here To Help
Contact Rand & Gregory to discuss your case today.