Sanford Attorney Services
Experienced lawyers that cover and defend Sanford citizen rights and the neighboring areas of Fayetteville.
Legal issues are what Rand and Gregory is dedicated to in the Sanford 27332 region. We have a team of highly skilled attorneys at law who can help you prosecute your legal case with utter expertise and guidance.
Our commitment to defend our clients' rights has been put to practice for 95 years, serving the Sanford 27332 area in North Carolina.
For expert legal assistance on our part, give us a call at (910) 684-4049 to schedule a consultation.
Straightforward and swift – we put our clients first. Schedule a meeting with us online, so our professional team can go over every detail of your case and provide apt service.
Peeking Through Sanford 27332
Sanford 27332 is situated in North Carolina, more specifically, in Lee County.
At the 2020 census, the population of Sanford counted 30,261 residents. Sanford is best known as the county seat in Lee County.
The name behind Sanford came from a railroad engineer called C.O Sanford, vital in the construction of the Sanford railways – the backbone of Sanford. Playing important roles in the Civil and Revolutionary Wars are also the Endor Iron Furnace and The House in the Horseshoe.
The Sanford 27332 region steadily became a major supplier of brownstone, coal, and brick after the wars, making Sanford an important US construction material source.
Rand and Gregory - Lawyers at the Palm of Your Hand
The repertoire of expert lawyers that Rand and Gregory have will advocate on your behalf in court. All of our clients are legally represented with transparency, competence, and expertise.
Regardless of the lawyer assigned to the case, we collaborate with all clients every step of the way and take them through the entire process of managing their legal cases.
Our services work in your favor – call us at (910) 684-4049 – or schedule your appointment online. Or if you care to get firsthand experience and consultation, visit our office at 343 Person St. Fayetteville, NC 28301.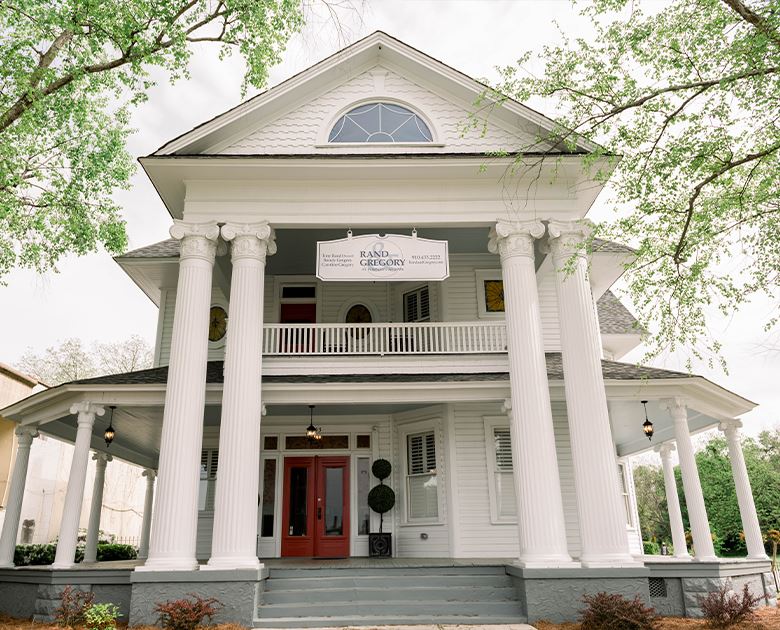 Defending Citizens' Rights in Sanford
Attorneys at law at Rand and Gregory work tirelessly to guarantee the best possible outcome for all legal cases clients are dealing with. We also provide legal counsel for every type of dispute at hand.
We provide experts lawyers in the field with significant knowledge of the laws behind each legal case we tackle. Our experts will be there to advise you every step of the way and deliver the most fruitful outcome to your case.
Here are the legal and professional services offered in Sanford 27332, North Carolina, by Rand and Gregory
Commercial Cases
Litigation
Attorneys at law at Rand and Gregory are experienced professionals accredited by three professional organizations: Twelfth Judicial District Bar Association, North Carolina State Bar Association, and the Cumberland County Bar Association
We're Here To Help
Contact Rand & Gregory to discuss your case today.