Emergencies can strike at any time, and Rand and Gregory's attorneys are ready to respond equally fast, with a comprehensive legal strategy that's available to all residents of Fayetteville, North Carolina.
We strive to represent clients with integrity in civil law and criminal cases, working tirelessly for a positive outcome. If your home address is in the Stedman 28391 zip code, and are in need of attorney services, you are welcome to contact us by calling (910) 684-4049.
Our licensed attorneys are members of 3 bar associations: Twelfth Judicial District Bar Association, North Carolina State Bar Association, and Cumberland County Bar Association.
With 95 years of collective courtroom experience, no situation can catch us off guard.
As natives of the Fayetteville wider area, our lawyers have strong community ties and are prepared to protect the interests of Stedman residents to the fullest.
Situated in eastern Cumberland County, about 11 miles east of Fayetteville, the town of Stedman is named after Civil war hero major Charles Manly Stedman.
Inhabited continually for 180 years, the town received its first residents when a stagecoach house was built in 1841, and that was a sign of things to come. In its long history, the town remained a transit spot with only 1079 residents, according to the last estimates.
Most of the town's houses are spread out, with the Maxwell house taking the prominent spot as a landmark site. The two sections property was built in the 19 century, and its historical significance was acknowledged in 1985 when the house was listed on the National Register of Historic Places.
Stedman has a reputation as a tranquil small town.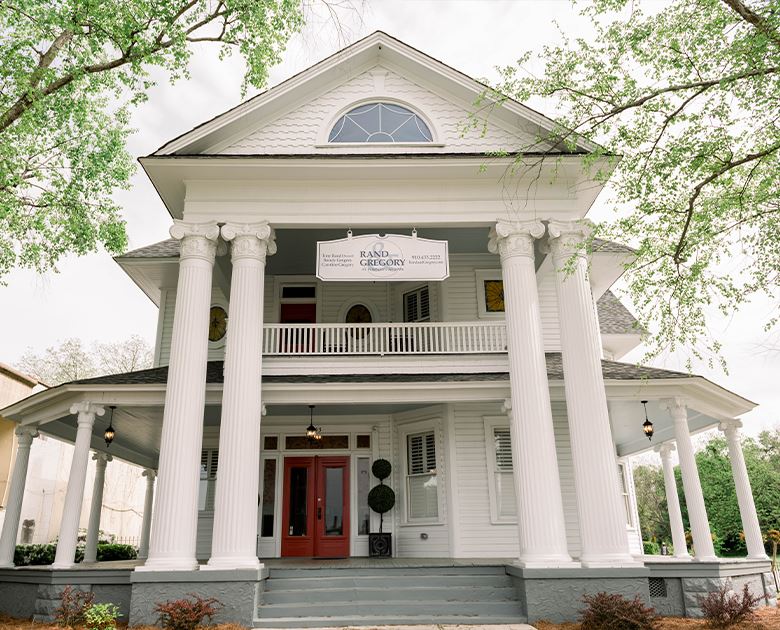 Call Stedman Attorney Services
Here at Rand and Gregory, client satisfaction is a priority, and results get achieved through proper legal channels. There is no discrimination in client selection, every resident of Stedman 28391 can hire our attorneys.
Our team is patient and understanding of the client's needs. We know that most people are not familiar with every aspect of the law code, so we strive to explain the nuances and guide our clients during every step of the proceedings.
There are no trivial cases for our team! Procedural things like expungement of previous convictions from official records or restoring driving privileges get handled routinely. Residents of Stedman 28391, accused or are under investigation for a criminal offense in North Carolina, can consult with our skilled defense lawyers.
Here are the law areas we cover regularly:
Commercial Cases
Litigation
When facing a legal problem, time is of the essence, and postponements can be costly. Make the call and schedule an appointment at your convenience!
Phone 910.433.2222 today, for total peace of mind. Every Stedman 28391 resident can alternatively send us a fax at 910.433.2800. Or, feel free to use our website to get in touch with our professionals.
If you prefer to swing by our office, you can find us at 343 Person St. Fayetteville, NC 28301, to discuss the case closely and formulate a preliminary case strategy.
Rand and Gregory's attorneys at law will dedicate the required time to find an appropriate solution to your problem.
We're Here To Help
Contact Rand & Gregory to discuss your case today.