Whispering Pines Attorneys At Law
Integrity, expert knowledge, and high moral values are the pillars of Rand and Gregory!
We offer our century-long knowledge in solving any legal concerns you may have.
Our renowned team is part of 3 highly esteemed bar associations – The Cumberland County Bar Association, the Twelfth Judicial District Bar Association, and the North Carolina State Bar Association.
Whether dealing with DWI offenses, DMV hearings, traffic tickets, license revocation, or other traffic citations, our attorneys at law are here to help.
We will aid you to understand your legal problem and protect your basic and legal rights.
Make an online appointment or contact us directly through our phone number (910) 684-4049.
A Journey Through Whispering Pines
Located in Moore County, North Carolina, Whispering Pines is a small village of 4,987 people. Giving off a more rural feel, this little community opens its doors to all travelers.
It is one of the few areas where the majority of residents own their homes. What makes visitors stay in awe are the parks and lakes that look as if taken out of a storybook. Whispering Pines also has a low crime rate.
All of this makes it a calming and relaxing place where you can enjoy the beauty of nature.
Whispering Pines Attorneys at Law, At Your Disposal
If your legal problem is in Fayetteville, or Whispering Pines, don't hesitate to give us a call at (910) 684-4049. We offer attorney services with the utmost professionalism.
We are sure to help you with any civil or criminal problem. We can tackle filing for divorce, getting your documentation in order when paying alimony, child custody, spousal maintenance, and more.
The attorneys at law in Rand and Gregory never leave their clients to fend for themselves. We will be there with you every step of the way in your civil, commercial, or criminal case.
Fill out our online form and make an appointment. If you want our direct advice, visit our office at 343 Person St. Fayetteville, NC 28301.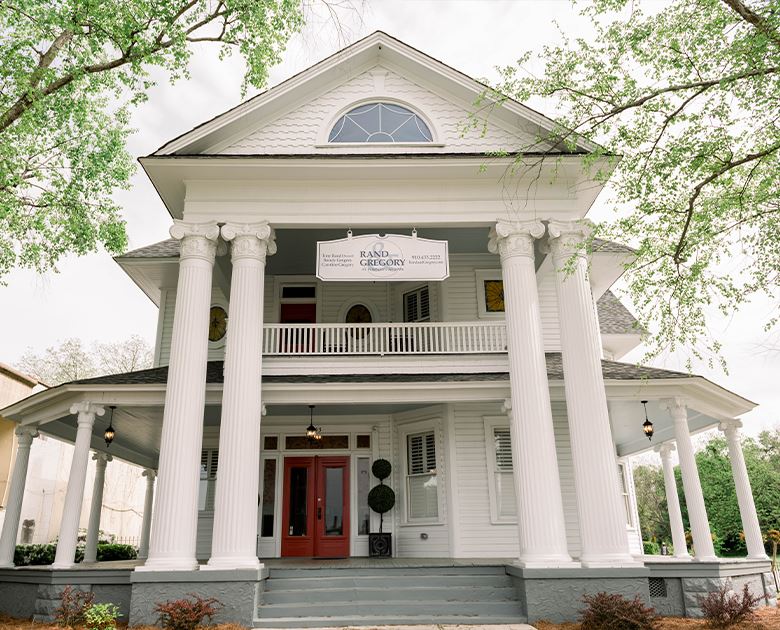 Rand and Gregory Attorney Services at Whispering Pines
Our attorney services are open to all residents of Whispering Pines, NC. Visit our office at 343 Person St. Fayetteville, NC 28301, and share your legal problem.
Regardless of the civil or criminal case, Rand and Gregory will help you with an array of designated services. Misdemeanor, divorce, alimony, child custody, or other family law disputes – our attorneys at law cover these cases in detail and in your best interest.
No need to go through the legal process alone. Get in touch with us through our social media and schedule a consultation. Whatever your case may be, we have grand expertise in every legal field.
Residents of Whispering Pines can find these Rand and Gregory attorney services:
We're Here To Help
Contact Rand & Gregory to discuss your case today.